3 easy steps to change the language in Seafile apps and customers.
It doesn't matter if your teammates are Chinese, French or German: each user can choose their own language from 26 languages for their own convenience.
Here are 3 simple steps to change your language settings on the web: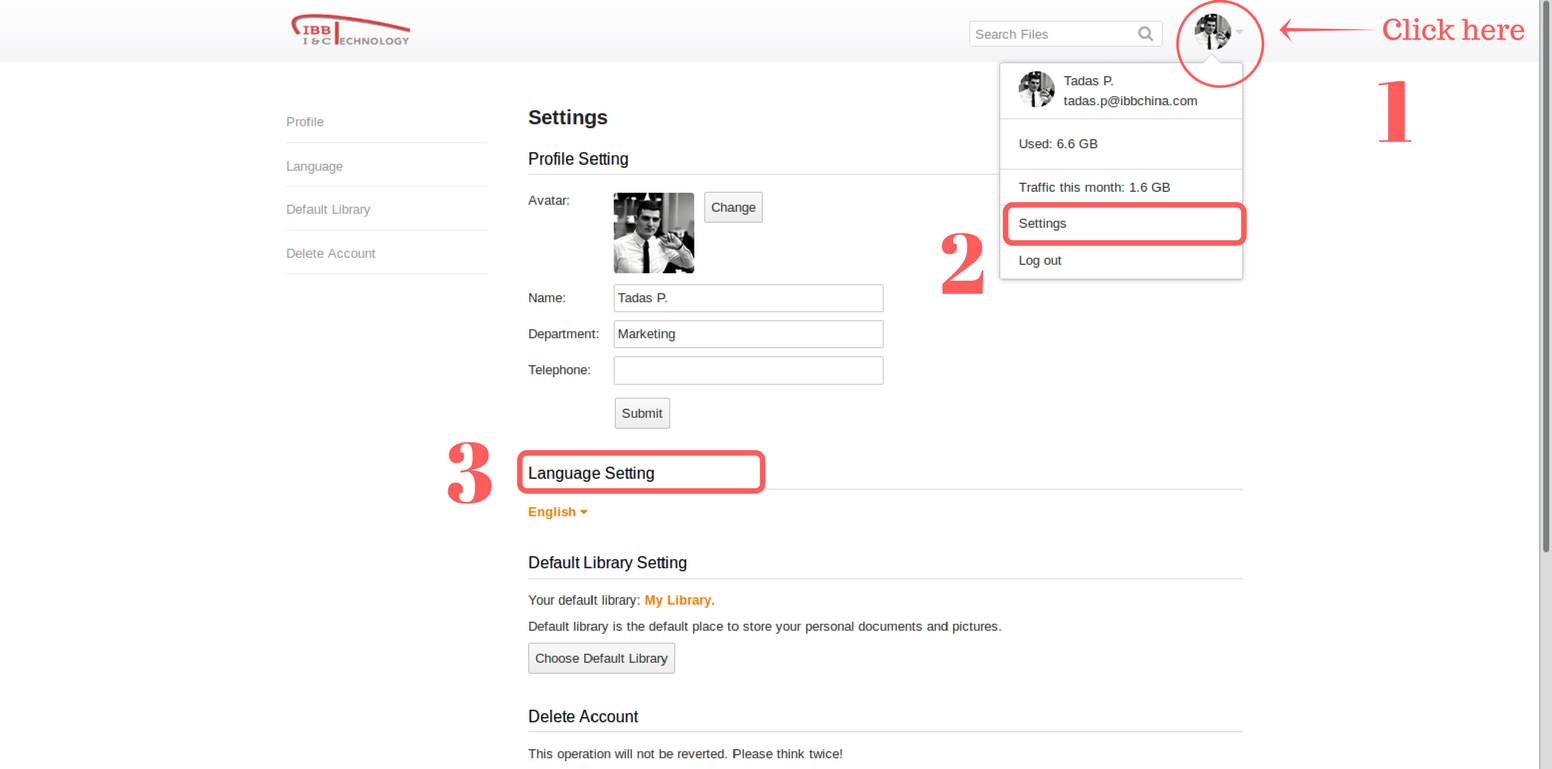 Pick one of 26 languages: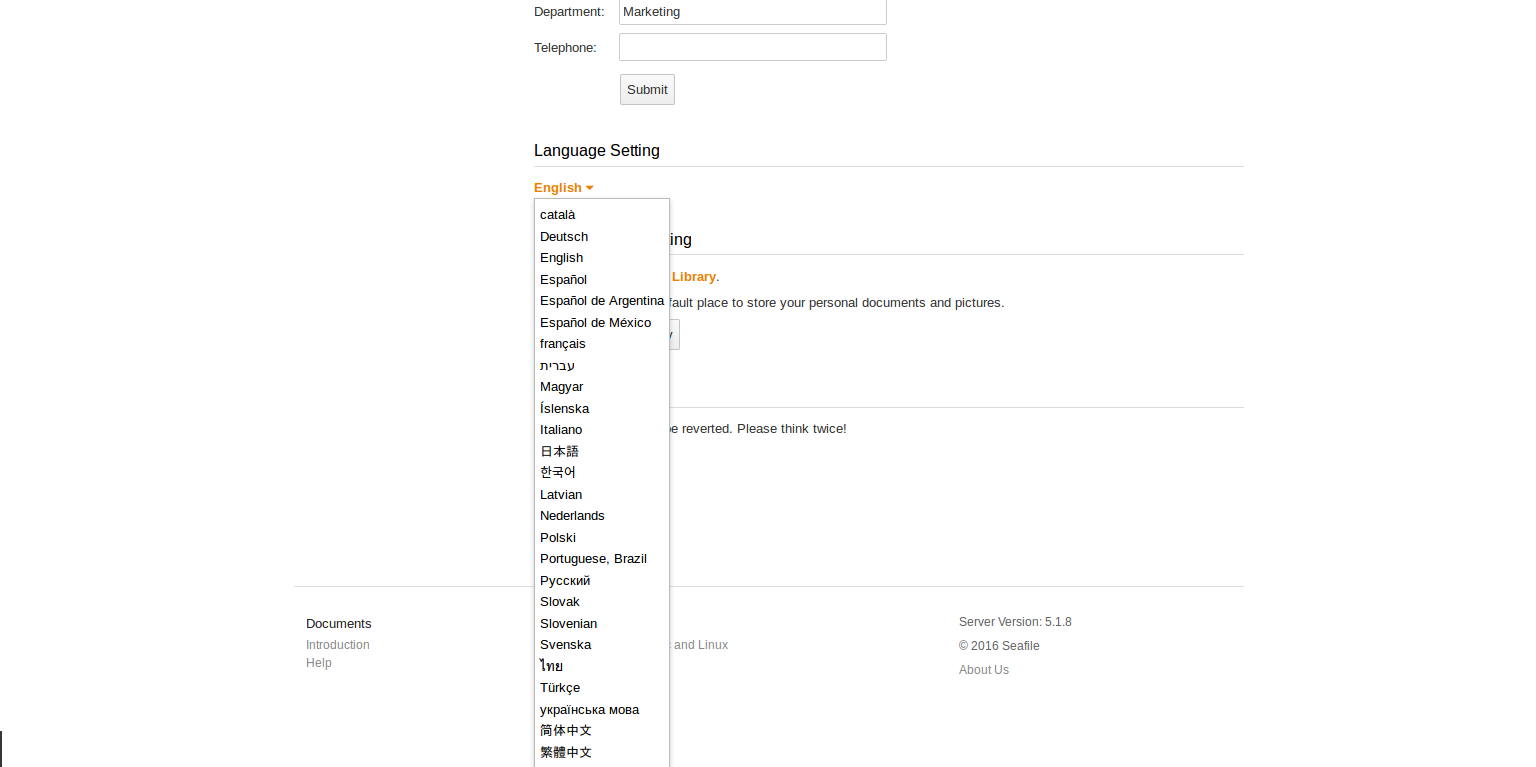 And...whoala !

For your Seafile PC app, simply right-click on the Seafile app itself, then settings and language. You can see the example below on my Linux PC. Windows applications are usually located in the left corner.