1. Create your own libraries: 
2. Upload Files 
3. Share libraries with other nihao cloud users: 
You can only share files to other users that are on Nihao system already. If you have invited your friend to nihao you have to type their full email address, press ENTER and then submit.
The system will not autoimatically complete the email address even if the user is on the system due to security reasons. 

IMPORTANT:
The user has to be nihao user, so if you want to collaborate with your colleagues for free- invite them to nihao cloud: 
4. Invite friends to create their own account on nihao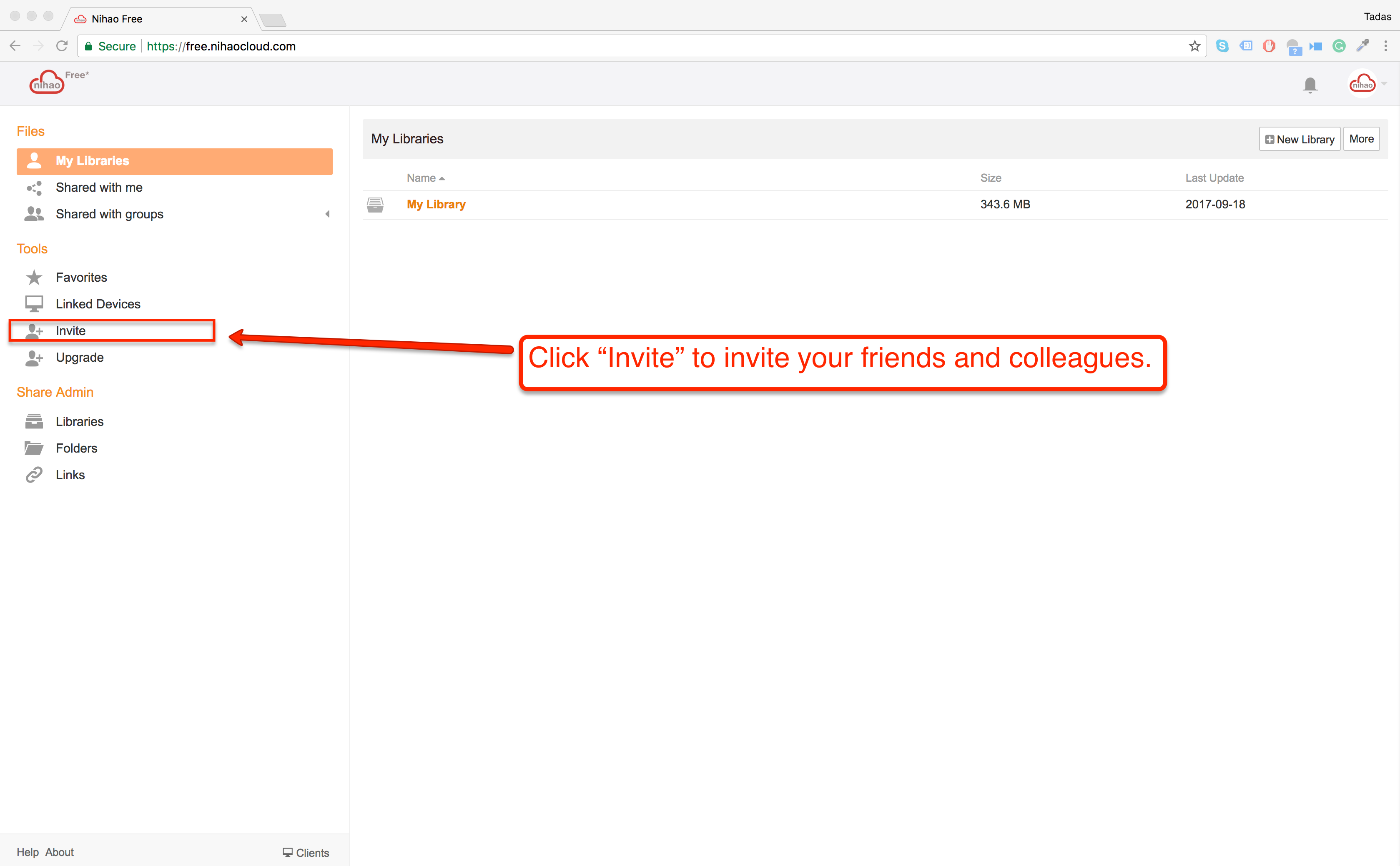 Earn Extra Storage 
On Nihao Cloud Free version you have 1 GB of stortage. However you can invite more people and double your storage space up to 2GB. 
Each invite equals to 100mb extra storage.
5. Limitations on free 
You cannot increase more storage on free version.
No Download links. Download links for each file/library are only availble on Pro version. 
No File Locking- Only on Pro Version. 
3. Sync libraries with other devices:
To sync files with all your devices you will need a Seafile App. Click here to read how to setup Seafile Apps