If you want to upgrade to NiHao Cloud business packages, but have no Paypal account and would like to only use your debit or credit card, here is how you can do it: 
1. Click Upgrade button on your free account: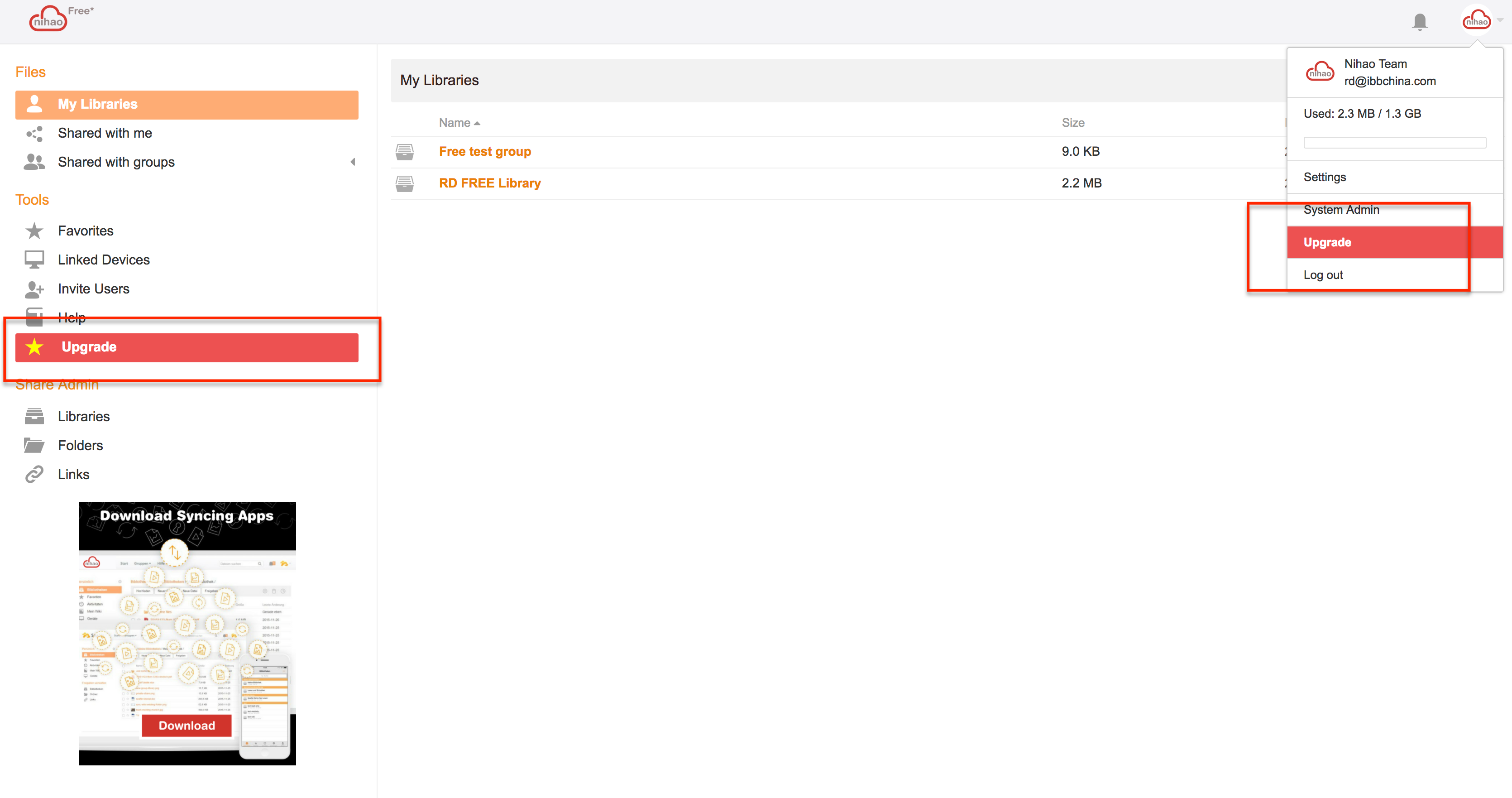 2. Select how much storage and users you need. 
3. Click ADD STORAGE 
4. You will be taken to Paypal Check out. Click on this link below: 
5. Add your credit or debit card info: 
Fill in all the required info and you are good to go!